PLASTIC & COSMETIC SURGERY REVIEWS ONLINE
Posted on 25th April 2015
---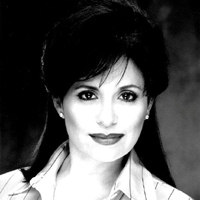 Plastic  And Cosmetic Surgery Reviews Online
Can we really trust reviews we read online, supposedly written by happy or unhappy former patients?
For the most part, I do not! Here is why:
– Unhappy patients can leave a "bad" review, then have their family members plus trusted close friends do so as well, thereby giving the reader the impression that the doctor is a famously "bad" surgeon.
– Some doctors pressure their "happy" patients to leave a glowing review and even ask them to dictate one right there in their office!
– Do you know that some patients simply write a review to avoid paying their bills? "Yes, oops, I know my check bounced, but too bad, Doc. I am so unhappy and will post negative reviews until you beg me to stop and forgive those charges."
– Freedom of speech, yes, God Bless America and I love freedom of speech, but to ruin someone's reputation for self-serving purposes? That's unconscionable!
– Checking for malpractice is fine, but it is not uncommon for doctors to avoid malpractice suits by simply paying the patient directly, thereby avoiding negative publicity and increased insurance fees.
That is why I recommend Plastic Surgeons, Board Certified by:
The American Society of Plastic Surgeons or
The American Board of Plastic Surgery
Please be super careful. Misinformation abounds. Writers need to fill columns with words that attract a following, ad agencies need to place their clients in the best possible light, family and friends are prone to write in support of their loved ones. Make sure that before you engage a surgeon, you have carefully checked the doctor's credentials. Are they well trained, experienced, and personable. Be sure you are shown actual before/after photos of the doctor's own patients, not photos taken from the internet. Be tuned to personality and back away from those who appear pushy or disinterested. Is the doctor really that good or is there a huge Ad Agency behind them? Remember, your well being, safety and ultimate outcome depend on the choices you make now.
Tags: beauty, cosmetic surgery, cosmetic surgery consultant, denise thomas, facetime, new york city, oprah winfrey, plastic surgery, plastic surgery consultant, selfies