REASONS WHY YOU SHOULD NOT TRAVEL ABROAD FOR PLASTIC SURGERY
---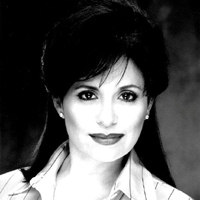 I am not a Doctor, but I know these facts to be true:
* FLYING THERE:
After getting off the plane, you have a high risk of developing potentially fatal blood clots DVT, Deep Vein Thrombosis, so you need to hang around your hotel room for a few days.
* YOUR SURGEON
Are they Board Certified IN PLASTIC SURGERY by the American Standards which are held very high, for the simple reason that YOUR LIFE DEPENDS ON IT.
* ANESTHESIA
The most important person in the OR is actually the board certified anesthesiologist a real doctor not a tech nor a nurse, but a medical doctor. Again, for the simple reason that YOUR LIFE REALLY DEPENDS ON THIS.
* RECOVERY
So are you in a room filled with other patients who had plastic surgery or maybe cancer surgery and the nurses are more concerned with them of course, who is monitoring you, has the anesthesiologist left, or are they monitoring your vitals. Recovery is huge.
* FOLLOW UPS
Will you fly back and forth for your follow ups? What if you are not happy, what if you develop an infection, what if a stitch opens. Do you really think you can go see a new Plastic Surgeon here in the States who wants to get involved, remember this is elective surgery.
* PATIENTS DIE MORE OFTEN, please read below:
Click here: U.S. woman dies following plastic surgery in the Dominican Republic | Fox News Latino
My best wishes and be careful, not worth trying to save money, save your life.
Tags: beauty, cosmetic surgery consultant, denise thomas, facetime, new york city, oprah winfrey, plastic surgery consultant, selfies