Services
WORKING FOR YOU IS MY PASSION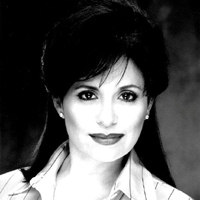 I give consultations on the phone, in person, via the Internet, and most often via Skype. Call me at 917-597-0766 or email me at Denise@DeniseThomas.com
Don't fall into the hands of the wrong Plastic Surgeon…choose for beauty AND safety and make informed decisions!
Everything is taken care of by me personally, and I hold your hand thru the entire process.
You can depend on me to take care of you as if you were the most important person in the world, because you are.
Working for you is truly my life's passion!
"Denise understands plastic surgery and cosmetic dermatology from the inside out. Her experience with thousands of patients and countless physicians and her professional insights ensure great referrals to the best physicians. She's a caring patient advocate and her clients immediately sense her deep fund of knowledge and compassion,resulting in feelings of confidence and security."
Neal Schultz MD, Cosmetic Dermatologist, 1130 Park Avenue, New York, NY
"For the past 25 years I have heard her praises from the patients who love her because she is a perfectionist and passionate about what she does.
Dr. Lisa Jamron, top Manhattan Board Certified Plastic Surgery Anesthesiologist
"My patients love Denise. Over the years she continues to be discreet and most important, trustworthy. Results speak for themselves."
Dr. Ellen Manos OB/Gyn Lenox Hill Hospital
"For compassionate care and expert guidance you can't do better than Denise Thomas It's often said: "Imitation is the best form of flattery". If so, Denise Thomas, the first cosmetic surgery consultant, should be duly honored. Many have followed in her footsteps, but Denise was the first to recognize this need and work diligently to embody her passion into a respected profession. Denise is the perfect guide for those seeking beautiful, long lasting and safe cosmetic surgery results. "
Lois W. Stern – Cosmetic Surgery Editor, Author, New York City
Tales2Inspire.com
For any man or woman considering Cosmetic Surgery, these are the professional services I offer you:
* To inform you which doctors have the best results not just the best public relations firms
* To Choose the doctor most suited for your particular needs
* To guide you from beginning to end, answering all your questions
* To introduce you to former patients who may share their experiences
* To take the worry out of doing this alone and make it a pleasant experience
* To know that I work for you and have kept my reputation for over 30 years!
All Doctors are Board Certified by the AMERICAN Board of Plastic Surgery
All facilities accredited by AAAASF, American Association for Accreditation of Ambulatory Facilities. You go home same day
All anesthesia administered by a Medical Doctor, Board Certified Anesthesiologist under twilight, never General Anesthesia
Services: Face Lifts, Nose Rhinoplasty, Breast Lifts, Breast Reduction, Eye Lifts, Thigh Lifts, Lipo, Ear deformities, Tummy Tucks, Botox, Juvederm, Restylane, any plastic and cosmetic surgery you wish.
DENISE THOMAS' "ABC's of PLASTIC & COSMETIC SURGERY 101
Only use doctors who are certified by the American Board of Plastic Surgery.
Stay out of Plastic Surgery chat rooms which are filled with make believe "people" posing as former patients.
An ENT (Ears, Nose and Throat Doctor, Otolaryngology) is not a Board Certified Plastic Surgeon, be very careful of the words, "Facial Plastic Surgeon", very careful.
Twilight is always much better than general anesthesia
Only use a Board Certified Anesthesiologist, never a technician nor nurse.
APPOINTMENTS FOR WOMEN AND MEN
To make an appointment for a consultation with Denise,
please call her at 917-597-0766 or email her at
Denise@DeniseThomas.com
DISCLAIMER
Denise Thomas' consultations are intended to help and guide you in your quest for Aesthetic and Reconstructive Plastic Surgery. Any information discussed during your consultation does not in any way replace the advice nor services of a Board Certified licensed physician for any diagnosis nor treatment. You are advised to seek medical information from Board Certified physicians. Denise Thomas assumes absolutely no liability for any information provided during a consultation nor on the phone or web site. Under no circumstances is Denise Thomas to be held liable to anyone for consulting with her and shall in no way be liable for any direct or indirect consequential damages arising out of any treatment with any one and you agree not to make any claims against Denise Thomas.