DENISE THOMAS, COSMETIC SURGERY CONSULTANT AND GUIDE OFFERS HELPFUL TIPS FOR A SAFE AND SPEEDY RECOVERY AFTER COSMETIC/PLASTIC SURGERY
Posted on 24th February 2015
---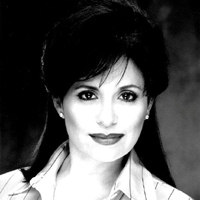 HIRE HELP
Hire a nurse for a day if you have a face and eye lift, book well in advance.
So worth the investment: Icing is crucial sometimes for 48 hours, besides giving you your meds, the nurse will ice you, which is most helpful, and you can sleep thru it.
TIMING
Try to have surgery early in the week, this way the surgeon is around and not off on a long weekend vacation. Time it so that a long holiday weekend falls at the end of recovery period, you gain free time off work.
FOOD
If you didn't hire a nurse, have all favorite restaurant menus by your bed side, plus tons of small bills for quickly paying at the door.
Plan to have easy access foods in the fridge: Yogurt, ice cream, cheeses, salads, fruits,
frozen meals to pop in the microwave. This is not the time to diet, your body needs to repair itself and calories are welcome. Yummy Pizza anyone?
"Don't complain, don't explain":
Try to keep to a minimum with whom you share your upcoming surgery, everyone will have a different opinion and this may be upsetting.
Example: "Oh, you are just fine as your are". If you need/want a face lift, do you really think they will phone you up one fine day and tell you?
DOORMAN
For the New Yorkers, well, just tell your doorman you are having major dental surgery and will return home in the afternoon covered in a scarf and will not be talking. My doormen know everything so prepare for this. Actually, many women and men in my UES building have had face lifts and no one really cares, we are New Yorkers!
Tags: beauty, cosmetic surgery consultant, denise thomas, facetime, new york city, oprah winfrey, plastic surgery, plastic surgery consultant, selfies